Free Medicare Annual Review NOW
GET A HEAD-START THIS AEP 2023 BY SIMPLY FILLING OUT THIS FORM BELOW TODAY!​
It's super fast and easy to get a review on your Medicare Insurance Options this Annual Enrollment Period. Skip the lines, research, and long call wait times.  
Fill out this simple form and we will contact you with your permission. 
It's free and there is no obligation to make changes for the information.
Remember Medicare's Annual Enrollment Period, also known as AEP, runs from October 15, 2022 through December 7, 2022. 
You can start an AEP Review starting October 1st.
You cannot make any plan changes until the official first day of AEP.
Plan changes will be effective January 1, 2023.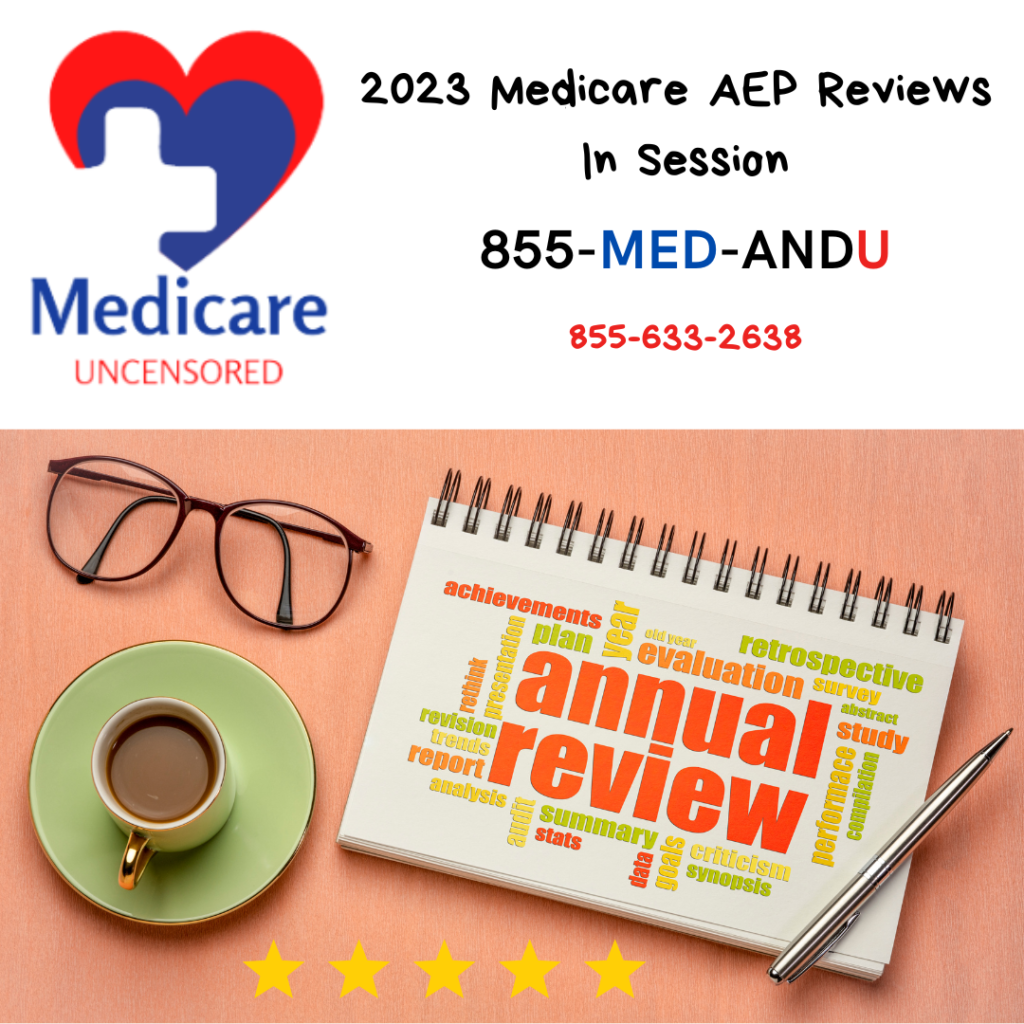 Disclaimer: We are not endorsed, sponsored, or work for any government agency at the state or federal level.  Medicare Uncensored and Partner Brokers are experienced, licensed insurance brokers.  There are no fees for our services and we get paid directly from insurance companies.  Medicare Uncensored & Partner Brokers represent most insurance companies that provide Medicare Insurance Products and Plans, and are licensed in most states.  For a list of all plans in your county and state please visit the official government website here. There is no obligation to purchase or enroll in any insurance to get a free Medicare annual review. 
Disclaimer:  We do not offer every plan available in your area. Any information we provide is limited to those plans we do offer in your area. Please contact Medicare.gov or 1-800-MEDICARE to get information on all of your options.
©2023 Medicare Uncensored & Partner Brokers. All Rights Reserved.